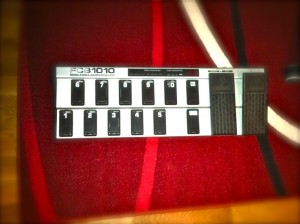 The Behringer FCB1010 is a solid and reliable MIDI-pedalboard.
I'm not that keen on behringer stuff otherwise but this thing only handles MIDI, no audio is involved.
Unfortunately  there is one huge catch – it's a real pain and  very time consuming to program it through the pedals.
But don't be discouraged there is a solution and its called iFCB.
This is a little application for Mac OS X that will help you with the programming in a more streamlined way.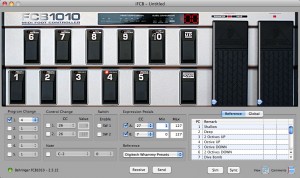 Nice isn't it? -Well not so fast. First it requires a firmware version of 2.3 or higher and my FCB1010 did not meet that requirement. But that should be easy mend with an update? Except that the pedalboards firmware is only upgradable by opening it up, removing the old EPROM-chip and replacing it with an EPROM-chip with the latest firmware. I ordered two EPROM from this place and they arrived after seven days. The first EPROM was loaded with the official 2.5.1E release, the second with the Unofficial 1.0.2F.
The UNO firmware adds more functions to the FCB1010 and includes a special "Stomp box"-mode. Sadly it's not supported by iFCB so I decided to install the official version first.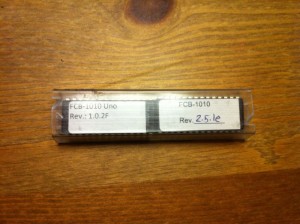 To get inside the guts of the FCB1010 you have to remove 14 Phillips screws from it's base and then lift the base plate off.
Inside you'll find the socket with the EPROM.
I had to remove som glue residue to get the old chip off. After that it was really easy to install the new one.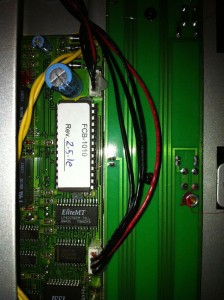 After reassembling the pedalboard I proceeded with connecting it to my trusty Emagic MT4 MIDI interface. I ran the iFCB and it located the new firmware enabling  me to finally reprogram the pedals.
I have to say that this application is amazing.  I was able to change the behavior of 5 stomp pedals, the 2 expression pedals and sending the new data to the unit in less than 2 minutes.
It's really intuitive and easy to change the behavior of your FCB1010 this way. I highly recommend  this to everyone with this pedal.